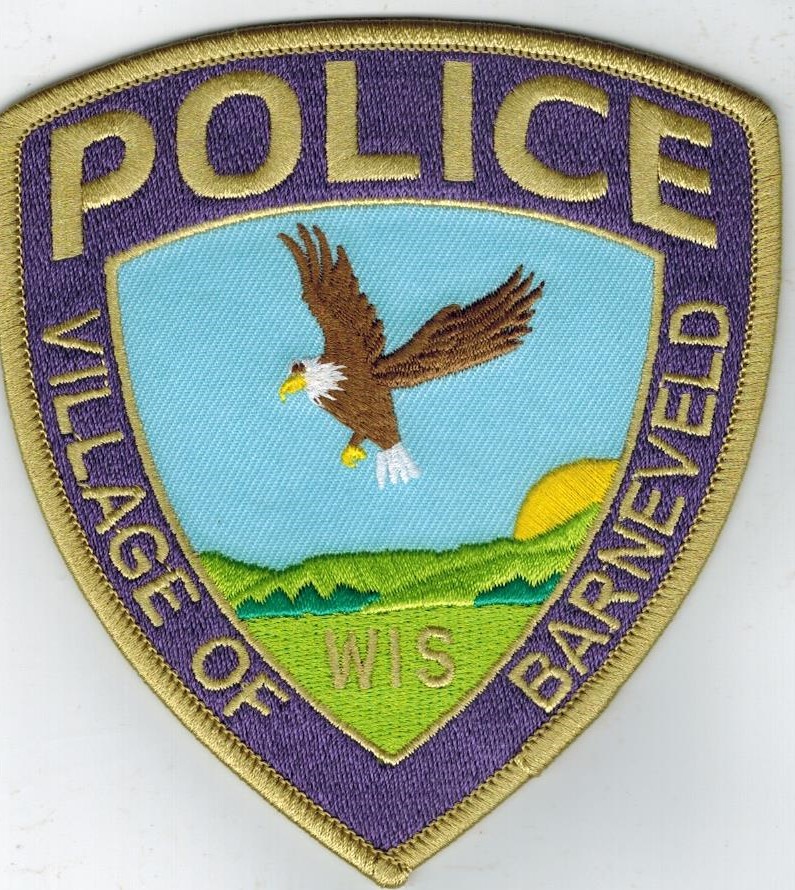 Located in the Barneveld-Brigham Municipal Building
403 E. County Hwy ID,
Barneveld, Wisconsin 53507
Phone: 608-574-0118
Fax: 608-924-3056
Chief of Police
Jeremy Oyen
Police Officers:
Joe Pepper
Eric Dunham
Nate Forrest
Taylor Fingerson
Frequently Asked Questions
How do I pay or contest a ticket?
All citations except parking citations are processed through the Iowa County Clerk of Court's office located in the Iowa County Courthouse in Dodgeville. Their contact number is 608-935-0395.
All parking citations can be paid at the Village of Barneveld Clerk's Office located in the Barneveld-Brigham Municipal Building. You can also pay parking citations on the website
https://allpaid.com/payments/#/payment/6491/info
Note: There is a fee attached if using the online payment method.
How can I receive a copy of my driving record?
The Barneveld Police Department is not allowed to give out copies of driving records. Please go https://wisconsindot.gov/Pages/home.aspx to inquire about copies of driving record
How can I obtain copies of criminal history/background or get fingerprinted
The Police Department no longer does fingerprinting. Please contact the Iowa County Jail at 608-935-3314 and make an appointment to get fingerprinted. For background records, please visit:
https://www.doj.state.wi.us/dles/cib/background-check-criminal-history-information
Can I schedule an officer to come and speak to my group/organization?
Yes! We would love to do that. Please contact us via phone or email and we will coordinate an appearance
How can I find out about village ordinances or regulations?
Please contact an officer. Our village permits and ordinances are on this webpage under the community tab
What are the Village Park Hours?
All village parks are closed nightly from 10pm to 6am